Administrators: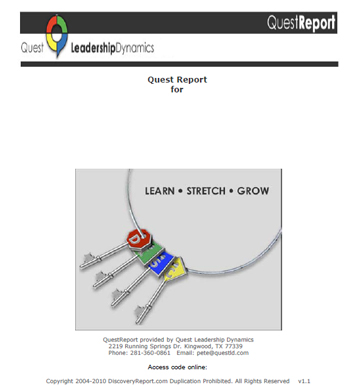 Omega Quest Camps are High Performance, Team Building Retreats, Specialty Programs and Camps for all ages facilitated by Pete Hinojosa and can be conducted at a site of your choice or at The John Newcombe Tennis Ranch.
Any of these events can be specifically designed to meet your needs.
Take AIM

Quest Leadership Dynamics will assist each member of your team in better understanding what role they play as a team member, what resources they bring to the table, DISCovering their potential as a team member as well as what their commitment to the team means to them personally and professionally. Our programs are designed to focus on a variety of common problems found in the workplace. Whatever your area(s) of concern we will assist you in making a change:

Team Building
Conflict Resolution
Communicating for Success
Problem Solving
Employee Motivation or Company Morale
Dealing with Change
Team Productivity and Effectiveness

Hitting the MARC (Making All Resources Count)
Hitting the Marc is two-day, custom-designed team building program that identifies the significant obstacles that may be impeding a team's performance and provides structured experiences in which to learn and apply more effective ways of working together to get better results in a shorter period of time.
Hitting the MARC picks up where Take AIM leaves off.
Includes a personal assessment to pinpoint strengths of each team-member and decrease misunderstandings between staff or employees.
Each individual personality within the team is analyzed, and through case studies and team-building (including low and high element experiences) you'll learn how those personalities come alive.
As the personality of each team member is understood, the team now has a frame of reference on "Making All Resources Count"! It may not be the wrong job for your company, it might just be the wrong personality or personality combinations for the job!
Your team will grow in all areas throughout this two-day training…personal, emotional, and most importantly relational!

DISCovering your Target (Dominant, Inspirational, Supportive, Cautious)
DISCovering your Target is a full day workshop designed to increase inter-team communication, build new relationships, and decrease tension and group resistance.
This is exclusively a low elements program.
We combine the fun of an outdoor adventure course with personality insights from Certified Behavior Consultants.
Each obstacle is set up so that as you follow the correct path to DISCover your teams unique potential!
Will you be Dominant, Inspirational, Supportive, or Cautious as you work toward your target?


The John Newcombe Tennis Ranch